I recently took delivery of some pieces of oak reclaimed from the Christ Church College, Oxford. The wood came from the Great Hall, which was featured in scenes in the Harry Potter films.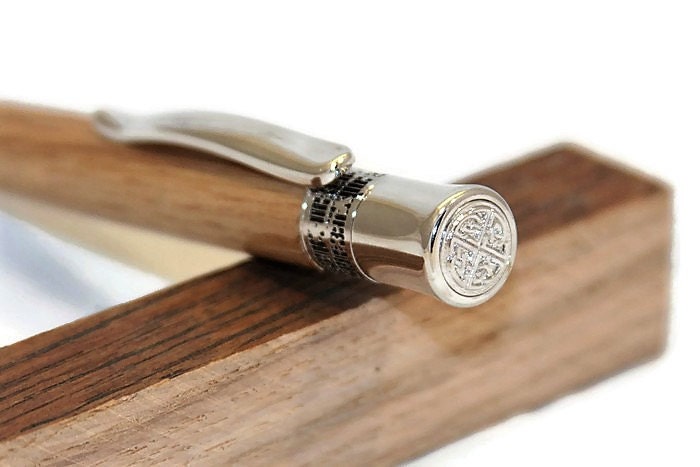 Here's a twist-action ballpoint pen made from this wood. Each of these pens will come with a Certificate of Authenticity detailing the origins & history of the wood.
I only have a few pieces of this wood and am taking pre-orders for pens - rollerball pens, fountain pens or ballpoint pens. If you'd like to know more, drop me an email at sales@nobbysnibs.online or follow this link to see the current range of Pens That Have A Story https://www.nobbysnibs.online/shop/21243677/pens-that-have-a-story?